"We exist to gather as worshippers for God's glory and go as witnesses with God's gospel".
Location and
service time
We meet in and around the city of Salmon Arm in the Shuswap. Our current location is the Salmar Classic Theatre downtown. We come together for worship every Sunday @ 10:30am. All are welcome!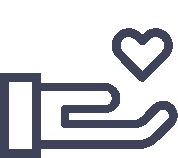 "Each one must give as he has decided in his heart, not reluctantly or under compulsion, for God loves a cheerful giver".